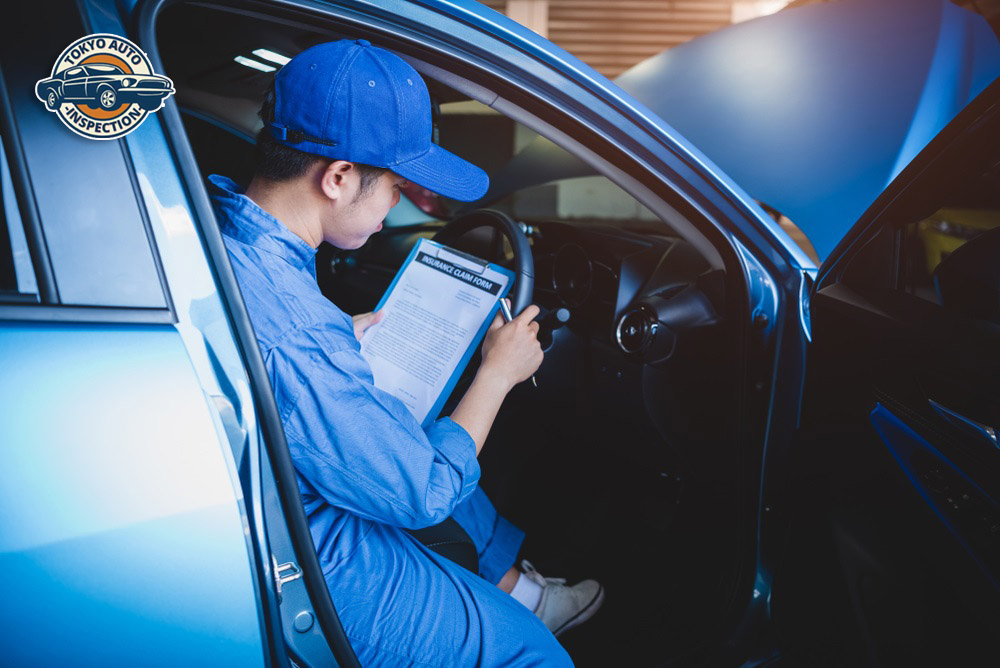 WELCOME TO

TOKYO AUTO INSPECTION
TOKYO AUTO INSPECTION is a private Japanese entity that carries out quality inspections on used vehicles and spare-parts. Since 2013, our team has been ensuring that vehicles leaving our inspection centres are roadworthy, up to standards and safe to drive.
At the moment, TOKYO AUTO provides private domestic periodic inspection services for Japan Engineering Company and Nishino Motors. We are also an authorized dealer for IYASAKA inspection equipment and machineries (see appendix K). As we continue to grow, we look to extend our services and perform pre-shipment inspections on road vehicles leaving the ports of Japan and Dubai, for government authorities to safeguard against the importation of stolen, environmentally unfriendly, corrosive and unsafe vehicles.
So, before you part with your cash, trust us to carry out all the safety checks for you, first!
confidentiality and impartiality. First visits come with free appointment scheduling and initial advice, with no obligation.
We've found many domestic used vehicles with rolled-back odometers. Let us help you avoid such pitfalls.
TOKYO AUTO INSPECTION was founded in 2004 by Willy Ngoya who later steered the company to offering inspection services in 2013. His leadership is supported by a team of local and international staff. Our strength lies in the integrity of our team and our commitment to clients and customers.
Company Vision
To provide a reliable service and quality assurance to our clients and customers through the use of the right tools, expertise and support.
Company Mission
To ensure that all used vehicles leaving our inspection centers are safe to drive, roadworthy and are in full compliance with reg-ulations and standards.
Core Values
Trust & Integrity: : We look out for your best interest.
Quality: We strive for excellence and leave no parts unchecked.
Customer focus: We are accessible and there whenever you need us
Company Profile
Advantages
of
Our Service
Inspecting your car is an essential task that should not be ignored or forgotten.
Schedule Appointment
Customer-Oriented Service
Thorough inspections within 24hrs of request. Equipped inspection centers and qualified inspectors across Japan and Dubai ready to serve you.
Affordable Prices
Fixed rates for used vehicle inspections- no hidden extra costs. Quick response to all queries.
High-Quality Car Parts
Guaranteed confidentiality and impartiality. Free appointment and initial advice on your first visit with no obligations on your part.
Our Service
Gallery
These photos will help you learn more about our car inspection service and services provided
Schedule
Need Help With Your Car?
We'll fix it
We have inspected many domestic used vehicles with rolled back odometers. The good news is that we can prevent you falling victim to this kind of tampering.
+81 803 380 6683 / +81-42-313-4956